Border Deaths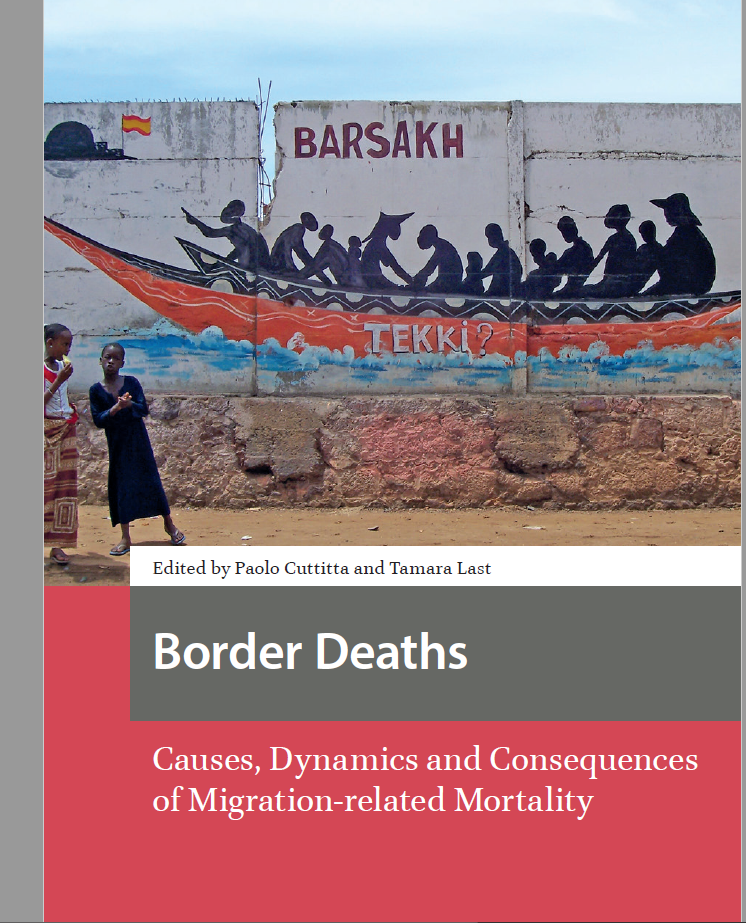 This book is an outcome of the conference, Border deaths and migration policies: state and non-state approaches, that took place at the Vrije Universiteit Amsterdam on 14-15 June 2018.
All chapters in this volume introduce a multiplicity of actors who are
engaged, in one way or another, with border deaths. Some are implicated in the causes of border deaths, others in contributing toward a solution; some are involved in the lead up to and the act of dying itself, and others step in only at the post mortem stage.
| | |
| --- | --- |
| Full title | Border Deaths. Causes, Dynamics and Consequences of Migration-Related Mortality |
| Publisher | Amsterdam University Press |
| Year | 2020 |
| Media type | Book, PDF |
| Link | https://library.oapen.org/bitstream/handle/20.500.12657/23625/9789048550203.pdf?sequence=1&isAllowed=y |
| Topics | Border and Surveillance Technology & Industry, European Agencies (Frontex, GIZ & Co), European Externalization Policies & Cash Flows, International governmental organisations, IGOs (UNHCR, IOM), Migration Routes & Transport |
| Regions | Mediterranean Sea |