Mapping Legal Struggles: Balkan Routes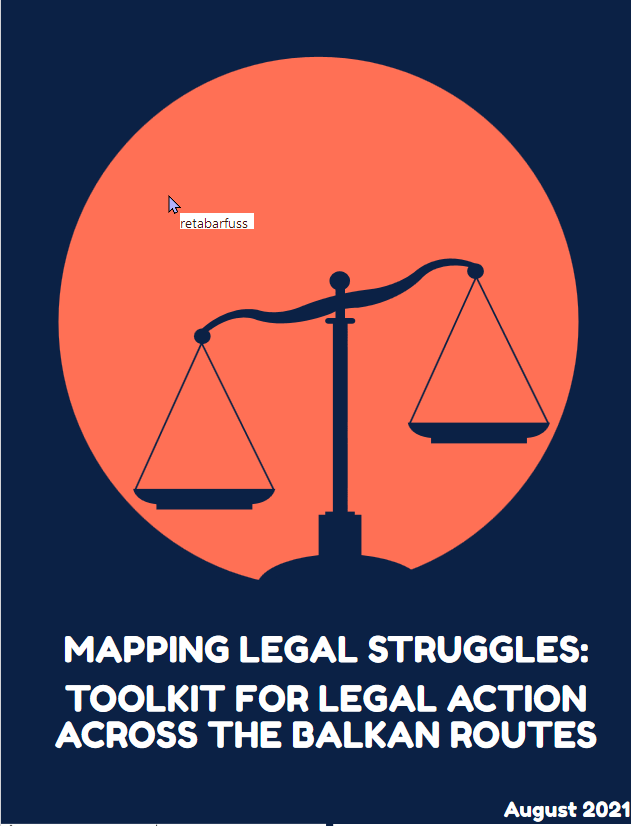 The aim of the guide is to map possible legal complaint mechanisms on border human rights violations at domestic and European level for the purposes of Border Violence Monitoring Network and the network's partners, to share experience and propose some concrete actions to take against human rights violations.
It is important for us that the guide is not trying only to simplify and combine legal information and sources, but represents a tool with room for practical experience and knowledge from actual cases to be shared amongst partners and readers. Of course, litigation in specific cases should be carried out by qualified lawyers, but spreading knowledge and understanding of the existing legal remedies and the law, which is so brutally disregarded on the borders of Fortress Europe, can only contribute to better and more thorough advocacy and a deeper understanding of the scope of the issue. More than that, there are official mechanisms and procedures to be used in establishing responsibility and seeking redress for human rights violations, which do not require extensive legal background and experience.
We want to encourage people on the move, activists and civil society actors to engage in legal procedures and seek justice with the use of legal remedies, even though we are aware of the shortcomings of the legal systems and the grave injustices that remain unanswered even after engaging the highest courts. If not else, engaging with the courts and official institutions can expose their inherent contradictions and deficiencies.
In practice, people on the move are one of the social groups with the most limited access to justice in Europe. It is extremely hard, impractical and precarious to sue a country from which you have been violently and illegally pushed back. In addition to, in most cases, while the deadline for legal remedy expires, the victims find themselves in an unsafe and extremely precarious position, amounting to inhumane and degrading circumstances in terms of Article 3 of the European Convention on Human Rights (per example in the camps or woods of Bosnia and Herzegovina). Often, people on the move also do not have access to free legal aid, and some countries not only do not want to investigate pushback cases, but actively obstruct any such investigations.
To bridge these obstacles we invite prospective people, also with background in law to engage in legal procedures, safeguarding rights of people on the move, pro bono, and we encourage legal scholars to use the space of law clinics and the energy of the students and the faculty to partake in bringing the perpetrators of these atrocious practices to justice.
We have to underline that this toolkit has the purpose to be an alive document to be nurtured, changed, enriched with experience of other individuals and collectives that will have the fueling energy to fight together these injustices. Still, the toolkit should not be intended or used as an authoritative legal source, as laws and other information might change. We are open for corrections and additions of relevant information and experience, and we invite each of you to reach out in order to collectively enrich this useful tool.
We encourage each reader of this toolkit to think carefully and act wisely, by engaging those with a legal background to cooperate with legal clinics, legal scholars and other activists.