Return Mania
The research provides an overview of the current return policies and practices in the Euro-Mediterranean region and sheds a light on the violations of human rights entailed by this "return obsession", which is shared across Member States, EU institutions and third countries alike. The report covers national return policies and practices in the Mashreq and Maghreb regions, focusing on returns from Turkey and Lebanon to Syria, and on readmission agreements between Italy and Tunisia, Spain and Morocco as well as France and Morocco. It also looks at returns from Germany and Italy to Egypt.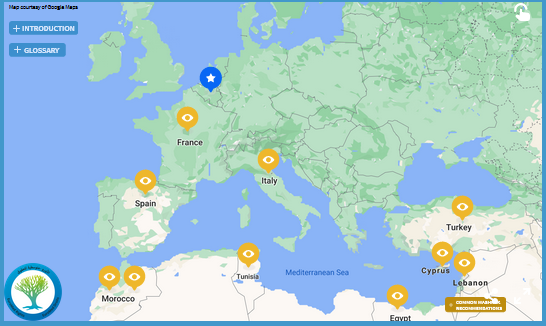 There is also a You tube video:
For 2020, if it appears that the COVID-19 pandemic has in fact decreased or stopped the number of returned people, we can observe that this has de factoreinforced the idea of return policies as a pillar of the European strategy. States have used the pretext of the pandemic to increase detention, restrict freedom of movement and reduce accessto detention places for civil society organisations. For instance Italy started using quarantine boats, which became the antechamber of expulsions for many Tunisians. In Cyprus, newly arrived migrants were brought to the quarantine section of the Pournaracamp, with no vulnerability screening prior to the transfer. Some of them were then fooled with the pretext of a PCR test and returned to Lebanon instead.At EU level, the New EU Pact on Asylum and Migration, presented by the European Commission in September 2020, turns this increase in returns into an essential variable to be implemented in the policy, introducing the dangerous proposal of 'return sponsorship' as a form of European solidarity while promoting the concept of "safe third countries" and the role of Frontex.
Below the links to the different chapters of the research:
Chapter 1 – The EU framework of return policies in the EuroMediterranean Region
Chapter 2 - Returns from Spain to Morocco
Chapter 3 - Forced Returns from France to Morocco
Chapter 4 – The Policy of Forced Returns Between Italy and Tunisia
Chapter 5 - Egypt: a repressive environment, fertile ground for the EU's return obsession
Chapter 6 - Pushbacks and expulsions from Cyprus and Lebanon: The risks of (chain) refoulement to Syria
Chapter 7 - Turkey's return policies to Syria & their impacts on migrants and refugees' human rights
| | |
| --- | --- |
| Full title | Return Mania Mapping policies and practices in the EuroMed region |
| Publisher | Euromedrights |
| Year | 2021 |
| Media type | Website / PDF |
| Link | https://euromedrights.org/on-the-move/#countries-map |
| Topics | Border and Surveillance Technology & Industry, Detention, Deportation & Pushbacks, European Agencies (Frontex, GIZ & Co), International governmental organisations, IGOs (UNHCR, IOM), Perspectives on Migration |
| Regions | Aegaeis – Turkey – Mashreq, Europe, North Africa |